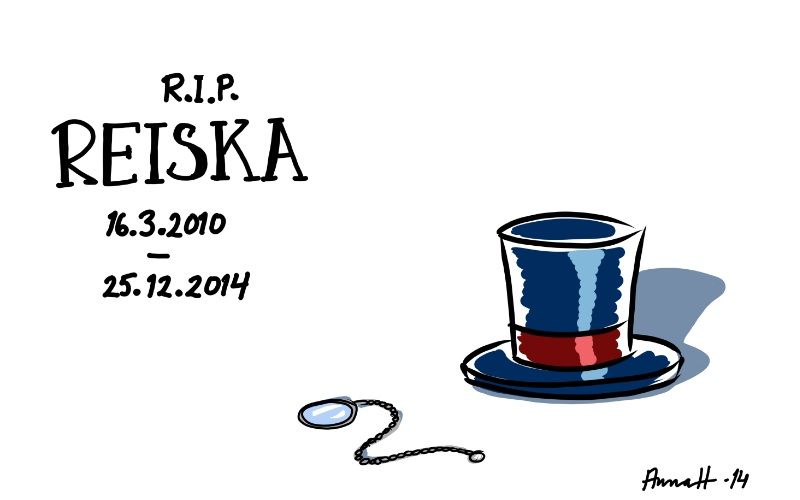 Our little friend Reiska passed away in my arms on Christmas day.



Reiska took his role as my official PhD Supervisor Hedgehog pretty seriously. I defended my thesis on December 15th, and Reiska stopped eating the next day. We spent the holidays at my parents' house which has underfloor heating which Reiska loved; he normally slept in his sleeping bag but there he would sleep on the warm floor. The night before Christmas day I had a dream where Reiska spoke to me and asked me to help him turn to his left side because it would be more comfortable to lie that way. I woke up and knew that his time was up. His lungs gave up that afternoon and he died in my arms. He's buried next to our other pets' graves.

So, a bit different Christmas/birthday. But there are positive news as well. I'm finally Doctor of Philosophy! The thesis is written and defended which means I may occasionally have time for drawing! Well, I'm moving to Sweden in February and I'm afraid I'll be quite busy before that and especially once I get there and start with my new project... So I can't promise to be an active blogger. But I'll try to post something every now and then. Happy New Year!